If you're lacking inspiration for your summer bathroom, look no further, as we have put together these looks featuring key products such as furniture, baths, and accessories to create the perfect summer bathroom. Below are four seasonal trends to inspire your vision, whether it's floral, bright, or a coastal paradise, with details on how to achieve each look for your own luxury bathroom design.
For Floral lovers, try the Victorian Garden Suite
One of the biggest trends this summer is bringing the outside into your home, and bathrooms are no exception. Energise your space by incorporating greens, nature and plants into your bathroom for a calming place to relax and unwind. Silverdale's traditional Victorian patterned range comes in both Garden and Blue botanical floral detailing, injecting colour and creativity into traditional white ceramic. The green and blush intricate detail in the classic floral pattern is a unique way to create a floral bathroom. These matching ceramic pieces will give the impression of a garden growing naturally throughout your bathroom.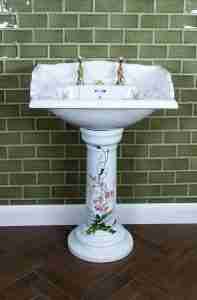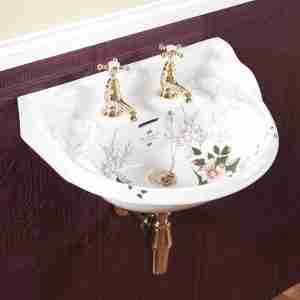 The blue and white ceramic pairing is a traditional classic, and a suitable tone for a summer bathroom. The botanic patterned pieces are unique and will add creativity to the most classic bathroom.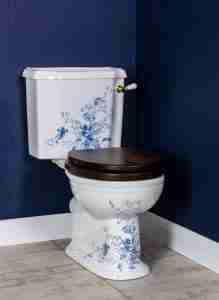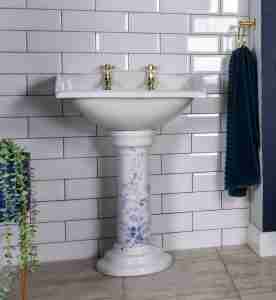 For a bright bathroom, try the Balasani Suite
Nothing says summer like a splash of colour. It's zesty, energising, and brightens up any bathroom. Adding a splash of colour and a warm texture through furniture and wooden seats is a key feature of Silverdale's Balsani suite. Elegant finishing touches and intricate details provide period detailing to a non-traditional setting and modernise this with bright colours and brassware.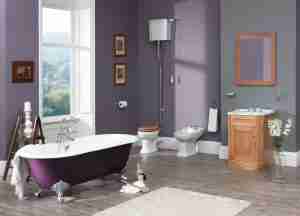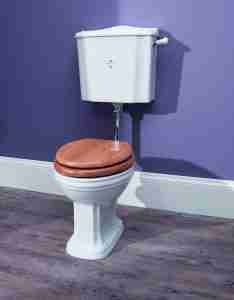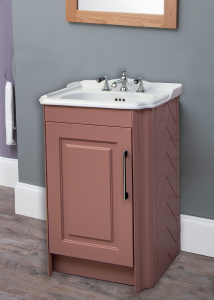 This traditional low-level pan coupled with a wooden seat provides an elegant and natural touch to any space. A freestanding bath creates a dramatic focal point for any bathroom. This cast iron bath is colour primed and is available in a variety of colours to match any scheme. Colourful cabinets in playful pastel shades are functional, space-saving and combine a traditional basin with bright furniture for a 2-in-1 piece.
For a nautical theme, try the Belgravia suite 
Nautical themes have been a popular choice in bathrooms for years, but Silverdale Bathrooms takes this style to the next level with its Belgravia suite. Luxury wooden panelling gives an essence of decking, while bringing soft, warm and natural textures into the bathroom. The perfect contrast to the smooth period ceramics creating a luxury feel.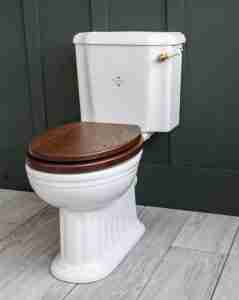 For a tranquil coastal paradise, try the Hillingdon suite
If you don't get the chance to head to the beach this summer, reflect the aesthetic in your interiors through Silverdale's Hillingdon suite. Transform your bathroom into an oasis of white and light tones for calm and peace, with modern bathroom fittings offering sleek surfaces and functions, making it the ultimate setting to relax. This modern, soft closing seat is made of thermoset plastic and white acrylic. The soft close seat is noise-reducing, keeping your bathroom as a tranquil space. This pop-up waste is a contemporary style of plug without chain, featured in sparkling chrome and also available in premium incalux or polished nickel.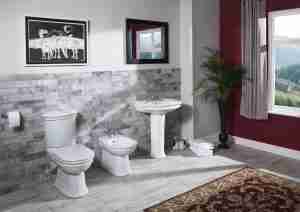 See the full Hillingdon range. 
All of Silverdale Bathroom's ceramics are handcrafted on site in the UK by professional craftsmen. Each piece is the fusion of traditional craftsmanship and modern innovation and is the ultimate in timeless luxury and quality.